Multilingual Audio Chatbots
for Museums and Cultural Institutions
Speaking with natural voices in multiple languages
Specialized and ready to be deployed in your museum or cultural institution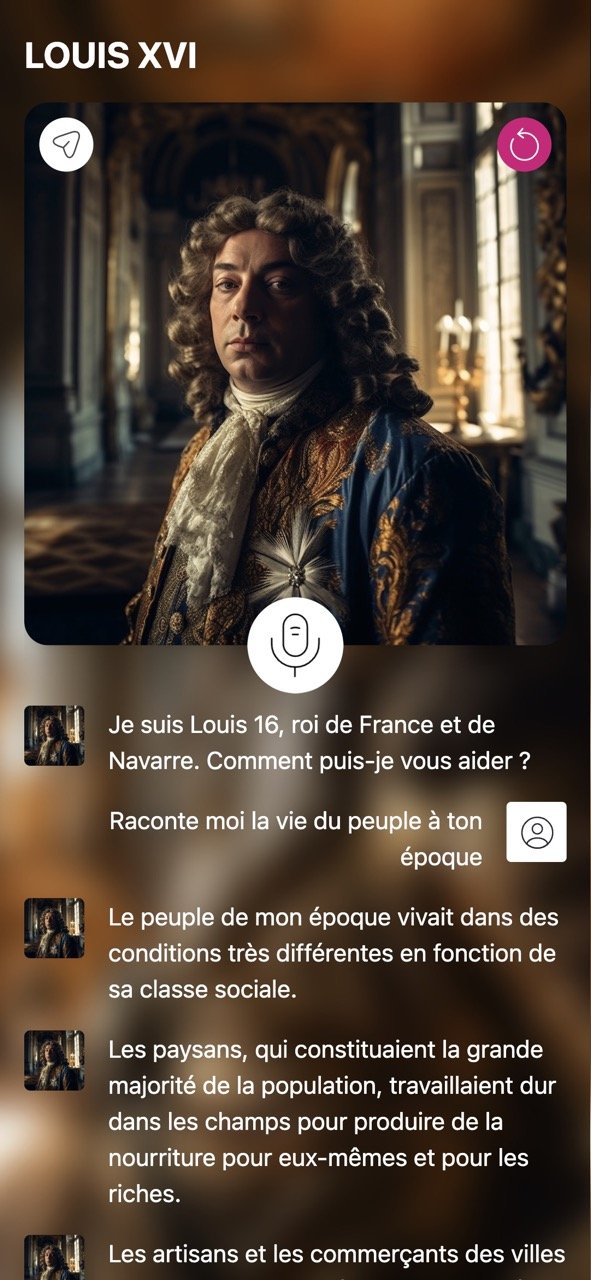 The Multilingual Celebrity Audio Chatbot!
he understands and speaks 50+ languages with natural human voices
Witness the history coming to life: Louis the 16th answers YOUR real-time questions in 50 languages with natural voices!
Imagine walking through a museum and having a conversation with legendary figures like Leonardo da Vinci, Paul Cézanne, or Vincent van Gogh!
Livdeo's vocal chatbot technology breathes life into these icons, offering visitors an unparalleled interactive experience.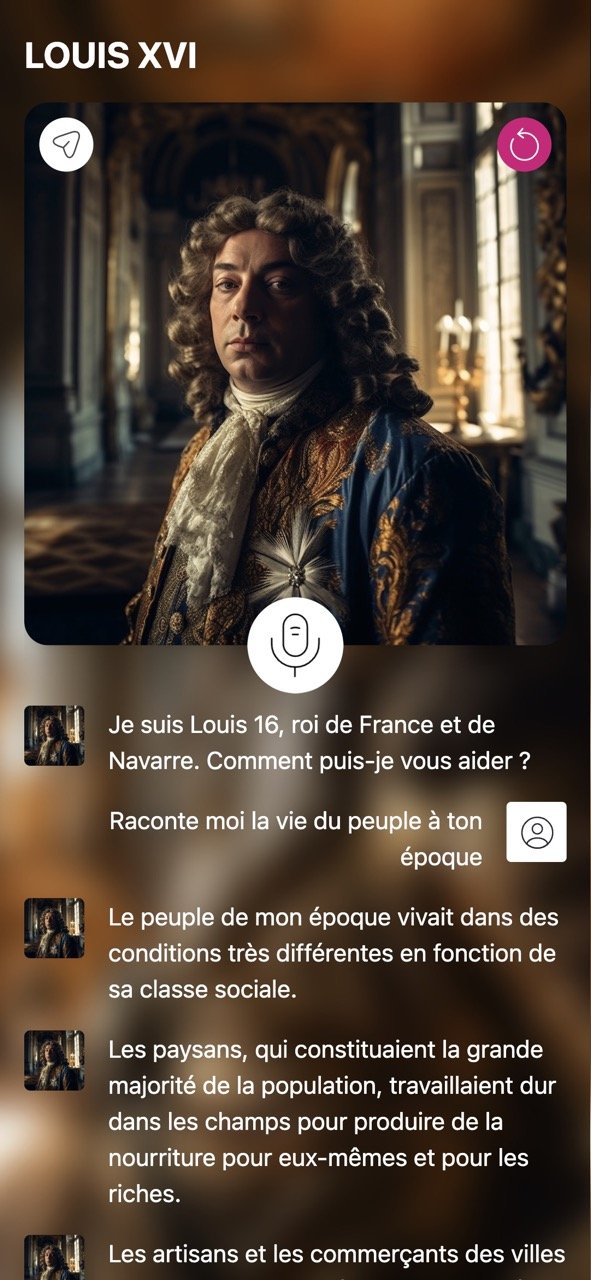 Chatbots Key Benefits
for Museums and Cultural Institutions
1️⃣ Enhanced visitor engagement
Personalized conversations create a unique, unforgettable experience for each visitor.
2️⃣ Accessible and inclusive
This multilingual solution breaks down language barriers and opens doors to a more diverse audience.
3️⃣ Flexible
Applicable in museums, galleries, historic sites, and beyond! The possibilities are endless.
Louis the 16th Audio Chatbot demo
Unmute the video and listen to the conversation
What does this mean
for the future of cultural institutions? 🚀
Lets talk about audio chatbots!
We can help your museum to setup audio chatbots and let your visitors talk with artists, artworks and exhibitions